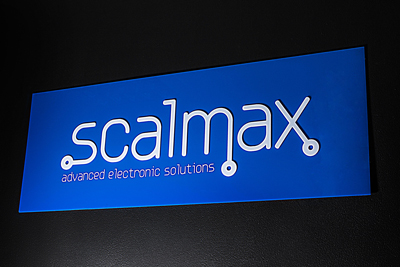 Scalmax Company is a private enterprise, with 100% Polish capital, that develops, manufactures, and sells electronic equipment. Our primary industry is the automotive electronics with special emphasis on the LPG control. We produce controllers for lpg, cng, lng Version indirect injection engines and diesel ddf dual fuel. Our complementary products are sensors, interfaces and switches.
Since its inception, the company relies on innovative solutions. We are looking for market niches and develop completely new technological solutions. We have a highly qualified R & D department. Due to the continuous development of our policy, Scalmax has a high position in the market. The ability to adapt to the current needs of the changing market always satisfies our customers.
The production of our systems is carried out in Poland, but with the world's most modern assembly lines. For creating our products we use only the components of the leading manufacturers and we work with the best suppliers in oder to guarantee the highest quality of the final product. The innovative technologies allow to create the device that provides the best quality while maintaining an attractive price.
Our products have gained recognition both in Poland and abroad. We are appreciated by our installers; whereas due to their reliability the devices become invisible to the users. We have a distribution network throughout the country, and we continue to develop our international contacts so that we are present in many European countries, US and Asian and Australia.