A controller for 4-cylinder engines equipped with the CAN bus.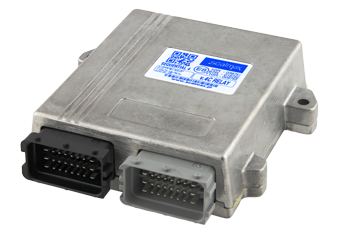 Similar to its highly valued prototype – SM010 – it has been designed with reliability in mind. Its components come from the world's leaders, we do not use substitutes. The reliable Polish factory uses top-quality machines to assembly the controller. Considering the competitors, the system has an intuitive software with a number of adjustment options. It is the only advanced controller which can succeed in the fields competitors are unable to.
Deleting errors and maintenance reminder:
By means of the in-built OBD interface, it is possible to delete errors.
4G system:
The gas is injected to each cylinder separately. The operation is sequential – the injectors dose gas to cylinders in the area of suction valves at a fixed time of the engine operation. Such a solution requires a regular control of the blend composition by means of the electronic controller on the basis of data collected by the sensors. SM030 is based on DSP micro-controller (Digital Signal Processor) which guarantees the design power necessary to assure a precise system performance control.
Controller ready for tough work:
Thanks to our long-standing experience, Scalmax controllers are reliable in the most difficult conditions. The controller adapts to the engine with a trailer or to the dynamic style of driving automatically. The control algorithm has been tested in terms of auto-adaptation to gas of various quality, extreme atmospheric pressure changes, humidity and air temperature. Despite the fact that it is impossible to calibrate the system in various conditions, the algorithm can adapt itself to any working conditions on the basis of many factors.
Integration of three calibration methods:
No map – shortened adjustment time to the minimum
Intelligent 2D map – indirect calibration option, fast and good performance
Intelligent 3D map – best performance