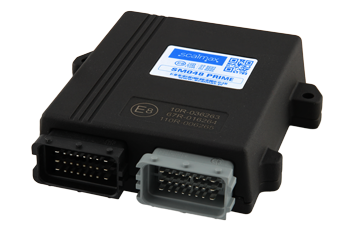 Gasodiesel in Renault, Scania, Volvo
Controller SM014 DNA has been created in order to gain access to the dual fuel system with auto-adaptation in latest heavy-wheeled vehicles.
It is used in the cars equipped with an analogue accelerator pedal, i.e. Renault, Scania, Volvo.
It possesses the official certification and approval to transport ADR goods.
Two analogue emulation channels allowing the control of Common Rail, Analogue TPS, Mapsensor, Flowmeter sensors.