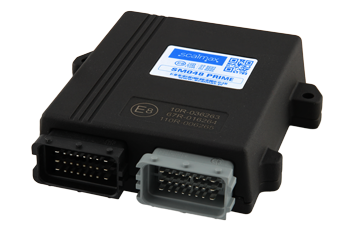 Controller SM014 Digital
Controller SM014 Digital has been designed in order to give access to dual fuel advantages in latest heavy-wheeled vehicles.
It allows the use of two channel digital TPS Throttle Position Sensors used in trucks by i.a. MAN and Mercedes.
It has the official certificate and approval to transport ADR goods.
A long group of wires (4,2m long on average) has been used. It provides a convenient installation in most heavy-wheel vehicles and it is not necessary to lengthen the wires.